Who left the baby at the Rock of Ages Baptist Church?
Randall Mackey has a secret. He knows who left the baby on the steps of the Rock of Ages Baptist Church. But he can't tell anyone, not even his best friend, Jaybird. And he certainly can't let Jaybird's little sister, Althea, find out because she'd be sure to shout it from the rooftops. Randall can't tell because Queenie Avery was also there, and he wants to protect her. Poor old Queenie seems to be getting more and more forgetful these days.
And now that she's begun to wander, folks in town want to send her away, which would break Mr. Avery's heart. While Randall's busy worrying about doing the right thing, everyone in town is discussing who should take care of baby Moses, and it isn't long before a feud breaks out. Randall has to come up with a plan that won't hurt those he most wants to help. And he's got to do it quickly before the situation gets completely out of control.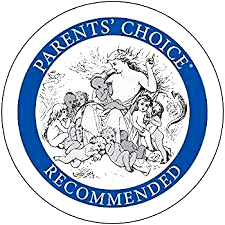 Booklist
The author ... creates a strong sense of this small South Carolina community ... Against this realistic backdrop, she places characters whose idiosyncrasies make them believable; memorable, convincing portrayals of interracial friendships and spats; and a sympathetic child who struggles to make a good decision when neither choice seems clearly right. A rewarding read.
Horn Book
O'Connor deftly blends humor and poignancy in this subtle, boy's-eye-view of race relations and religion in a close-knit small town.
Bulletin of the Center for Children's Books
O'Connor explores the dynamics of a tight-knit Southern community. ... ultimately celebrating the bonds of custom and affection that keep the town humming.
Kirkus
O'Connor has written a well-developed, intriguing short novel with a suspenseful clue-filled story line proposing an ethical dilemma that will keep readers wanting to know the outcome. Good premise and delivery make this a thought-provoking choice for discussion.