"Half of me was thinking, Georgina, don't do this. Stealing a dog is just plain wrong. The other half of me was thinking, Georgina, you're in a bad fix and you got to do whatever it takes to get yourself out of it."
Georgina Hayes is desperate. Ever since her father left and they were evicted from their apartment, her family has been living in their car. With her mama juggling two jobs and trying to make enough money to find a place to live, Georgina is stuck looking after her younger brother, Toby. And she has her heart set on improving their situation.
When Georgina spots a missing-dog poster with a reward of five hundred dollars, the solution to all her problems suddenly seems within reach. All she has to do is "borrow" the right dog and its owners are sure to offer a reward. What happens next is the last thing she expected.
With unmistakable sympathy, Barbara O'Connor tells the story of a young girl struggling to see what's right when everything else seems wrong.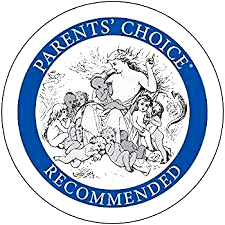 School Library Journal
The book's endearing humor smoothes out the more poignant moments, and the unfolding events will keep youngsters totally engaged. ...Though set inside a heavy topic, this novel's gentle storytelling carries a theme of love and emphasizes what is really right in the world.
Publishers Weekly
O'Connor blends her usual poignancy and insight in another tale set in a small North Carolina town....Speaking with at times heartbreaking honesty, this likable young narrator convincingly articulates her frustration, resentment, and confusion as she comes to her decisions. O'Connor once again smoothly balances challenging themes with her heroine's strength and sense of humor.
Horn Book
O'Connor writes sensitively about an ordinary girl in unfortunate circumstances, one who's painfully aware of what she's lost and desperate for a return to normalcy....O'Connor knows how to spin a touching story, and reading this novel is its own reward.