Fame and Glory in Freedom, Georgia
Available in paperback and ebook
Will a spelling bee be the answer to all of Bird's problems?
All her life, all Bird has ever wanted is to be noticed in her small town and to get to Disney World. As it turns out, Bird just might have a chance to realize at least one of her goals because of a state spelling bee, and she might get to make a friend along the way—a boy named Harlem Tate who has just moved to Freedom. Harlem seems like a kindred spirit—someone like Bird, whom people don't usually take the time to find the good in. (Unless it's someone like Miss Delphine, who always makes Bird feel special.) But as much as Bird tries to get his attention, Harlem is not easily won over. Then Harlem agrees to be her partner in the spelling bee, and if they study hard enough, the two might just win everything Bird's always wanted.
A spunky young girl discovers that sometimes all it takes to feel famous is a little recognition from true friends.
The PowerPoint was prepared by students of Dr. Dorothy Bowen in her Advanced Children's Literature Course at Eastern Kentucky University. Many thanks to: Melissa Angel, Lindsey Evans, Donna Hall, Mary Noble, and Christy Ward for their hard work on this.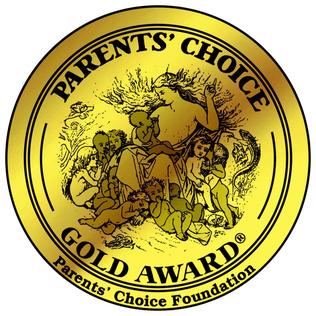 Booklist
Carolyn Phelan
Not the most popular kid in sixth grade, Bird feels a kinship with Harlem, a new boy in her class who is shunned because he "looks mean and acts dumb." With the help of her kindly neighbor, Miss Delphine, Bird starts a campaign to befriend Harlem. The process begins haltingly, but Bird is triumphant when he agrees to be her partner in the school spelling bee. Bird soon learns that becoming Harlem's friend requires work and courage, but it also brings surprising revelations and unexpected payoffs. Told from Bird's point of view, the narrative unfolds in a finely tuned voice that alternates between hope and disappointment, stubbornness and vulnerability, self-awareness and kindness. This short novel beautifully portrays Bird's strongest emotions: her love for Miss Delphine and her longing for Harlem's friendship. On a practical note, O'Connor's account of the positive changes in Harlem's life that result from his getting eyeglasses may reassure some children who need glasses but are reluctant to wear them. From the author of Moon Pie and Ivy (2001) and Me and Rupert Goody (1999), this is an involving story with a small-town southern setting and a sympathetic heroine.
School Library Journal
Bird's classmates make fun of her clothes, as well as of the new boy, Harlem, giving the sixth grader reason to try to make friends with him. She and her neighbor Miss Delphine take a pie over to the apartment above the tattoo parlor where he lives with Mr. Moody, who collects cans for a living. Harlem's mother has sent her son to live with his father, whom he cannot recall ever meeting, because her latest husband does not like him. Bird is unable to reach Harlem until she convinces him to be her partner in the school spelling bee. She dreams of winning a trip to Disney World and of gaining "fame and glory." Through numerous practice sessions, the two build a friendship but, unbeknownst to Bird, Harlem has poor eyesight, and during the contest he cannot see words printed on an easel. These memorable characters find ways to work through their shortcomings, use their talents, and help one another. Written in the first person, the book is down-to-earth and satisfying. Readers dealing with acceptance issues will find solace in this story of friendship.
Kirkus
...unique characters and humor spell out a winner.
Horn Book
A sibling rivalry story of a different sort, this gracefully written novel deals with the basic needs for connection and understanding.
Horn Book
An idiosyncratic group of characters play out this touching and well-paced story about friendship, family, and connection.